Features and Capabilities of the 2022 Kia Niro Plug-In Hybrid
Plug-in hybrid models offer many benefits for drivers. Our team is excited to show Concord drivers what a 2022 Kia Niro Plug-In Hybrid comes with. We'll walk you through each trim level and option to ensure you get the features you want for any commute, errand, or road trip.
The 2022 Kia Niro Plug-in Hybrid is a hybrid crossover that suits the needs of many drivers. The range of trims, including the LXS, EX, and EX Premium, will help you find everything you're looking for in your next vehicle.
Make an Inquiry
* Indicates a required field
Interior Features & Design
When you want a model that'll keep you and your passengers comfortable, the 2022 Kia Niro Plug-in Hybrid could be a strong choice. The standard dual-zone automatic climate control allows you to keep everyone who gets inside comfortable. To create a cabin tailored to any preferences, you can add heated and ventilated seats, SynTex seating, adjustable mood lighting, and more.
The 2022 Kia Niro Plug-in Hybrid offers up to 100.9 cubic feet of passenger space to allow anyone who gets inside the space they need. Even with seats upright, the 2022 Kia Niro Plug-in Hybrid will offer 19 cubic feet of cargo space. Folding the seats maximizes cargo space with 54.5 cubic feet for your gear and equipment. You won't need to cramp your passengers with gear alongside their seats or legroom, making it a top choice for any errand or adventure.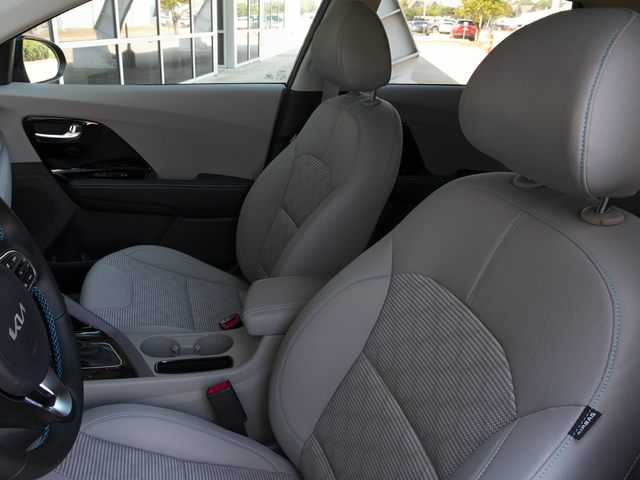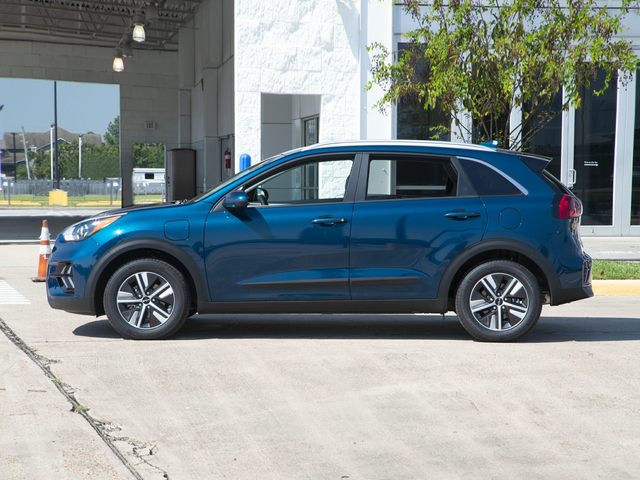 Exterior Features & Design
The 2022 Kia Niro Plug-in Hybrid is larger than most hatchbacks but smaller than crossovers, making it a unique choice for drivers who want a spacious cabin and agile drive. The elegant and sleek lines draw the eyes of everyone you pass, and the unique grille shape will keep you smiling whenever you catch a glimpse of it. The charging port sits neatly above the driver's front wheel well and is flush to the body.
The 2022 Kia Niro Plug-in Hybrid is designed with aerodynamics in mind to help improve airflow and performance. The roof rails come equipped on each trim, adding a strong silhouette that lets you bring the gear that wouldn't fit in the cabin.
Performance & Eco Options
Every 2022 Kia Niro Plug-in Hybrid has a paired 1.6-liter engine and electric motor for a practical performance on any Charlotte road or highway. Rated with up to 105 MPGe, offering 26 miles in electric-only mode, and having a 560-mile range lets you feel confident that the 2022 Kia Niro Plug-in Hybrid can take you wherever you want to be.
It is no hassle to charge your 2022 Kia Niro Plug-in Hybrid. With a 250-volt outlet getting you fully charged in as little as 2.5 hours and a household charger doing it overnight, you can stay ready for any drive. The convenience of overnight charging ensures you can handle every morning commute without worrying about efficiency.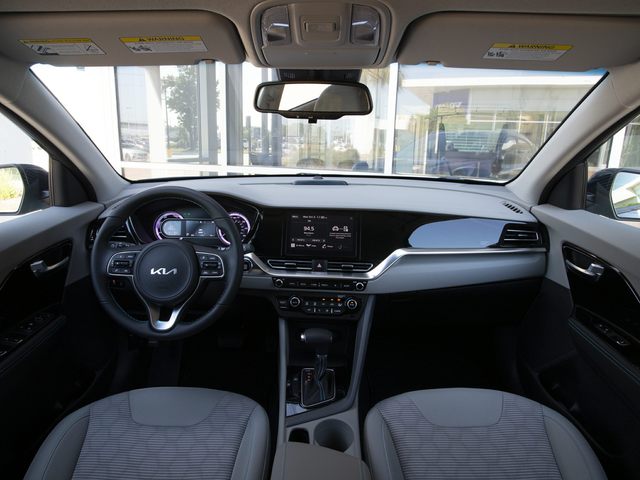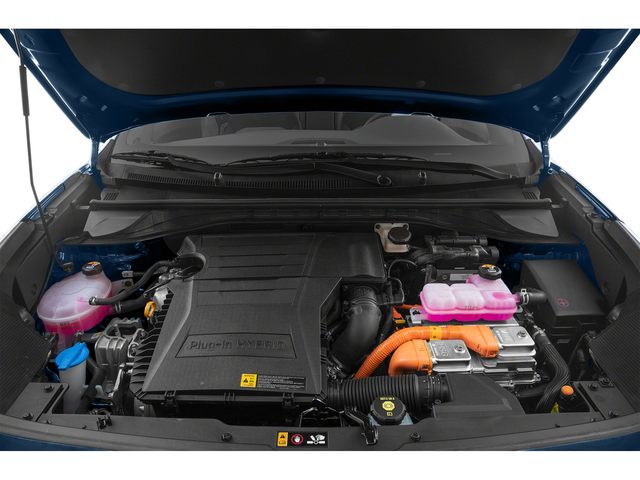 Technology & Safety
The 2022 Kia Niro Plug-in Hybrid handles heavy traffic in the Concord - Charlotte, NC region with its Kia Drive Wise system. You'll find Lane Keeping Assist, Lane Following Assist, a Driver Attention Warning, and more to look out for you. Other advanced features are available for drivers that want to feel completely secure during every drive.
The most intuitive connectivity systems are in the 2022 Kia Niro Plug-in Hybrid to make smartphone connectivity easy. The familiar menus and straightforward layout ensure you can listen to your favorite songs and access essential apps.